Laval Virtual Europe

Exhibition
From 12 to 14 April 2022 took place the 24th edition of the Laval Virtual Europe 22. This exhibition is about innovation and new technologies and is oriented on virtual reality and augmented reality. Organized by the association Laval Virtual, it is held every year in France, in Laval in Mayenne. The FUNFORLAB team participated in this international event during which international experts in the field of VR/AR meet.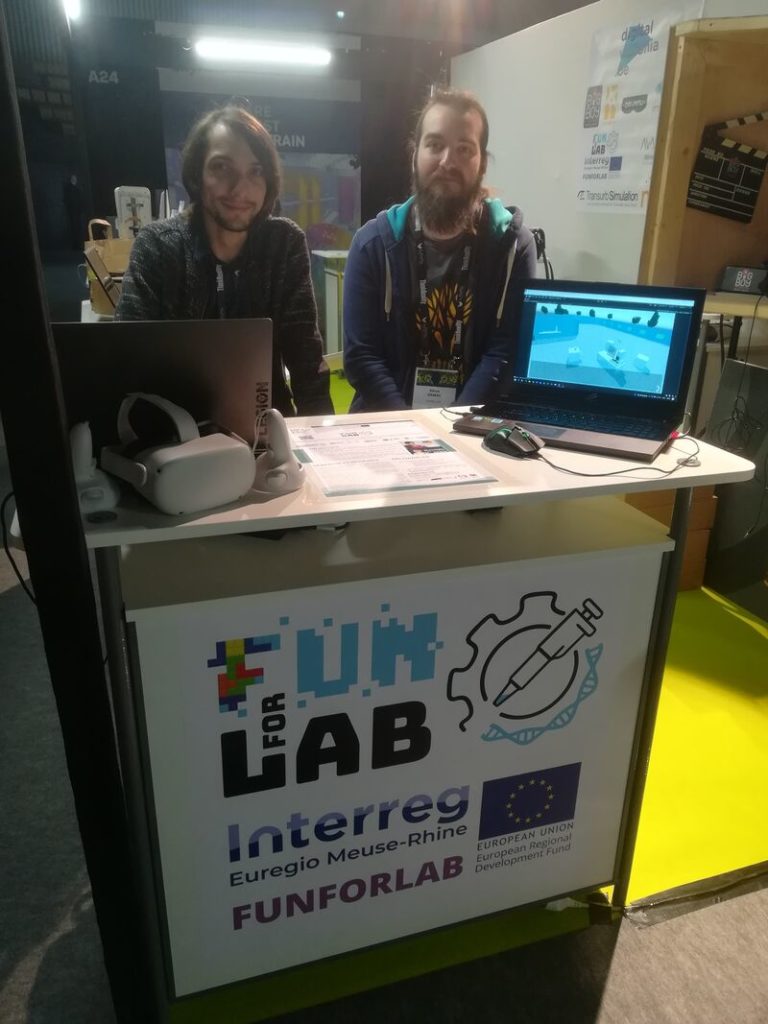 Aurélien Bolkaerts, IT Manager and researcher at CeCoTePé, the research center associated with the HEPL, as well as Simon Daniau, Game developer and researcher at the FoRs/HENaLLux research center, represented the FUNFORLAB project during this event.
FUNFORLAB aims to improve the promotion of the profession of MLT (Medical Laboratory Technician), the quality of this training as well as the cross-border mobility in the EMR region (Euregio-Meuse-Rhine) of the graduates through the development and sharing of ICTE tools (Information and Communication Technologies for Education). The targeted ICTE are two FUNFORLAB learning games of the Serious Game type, namely a point and click 2D/3D game and a virtual reality (VR) game.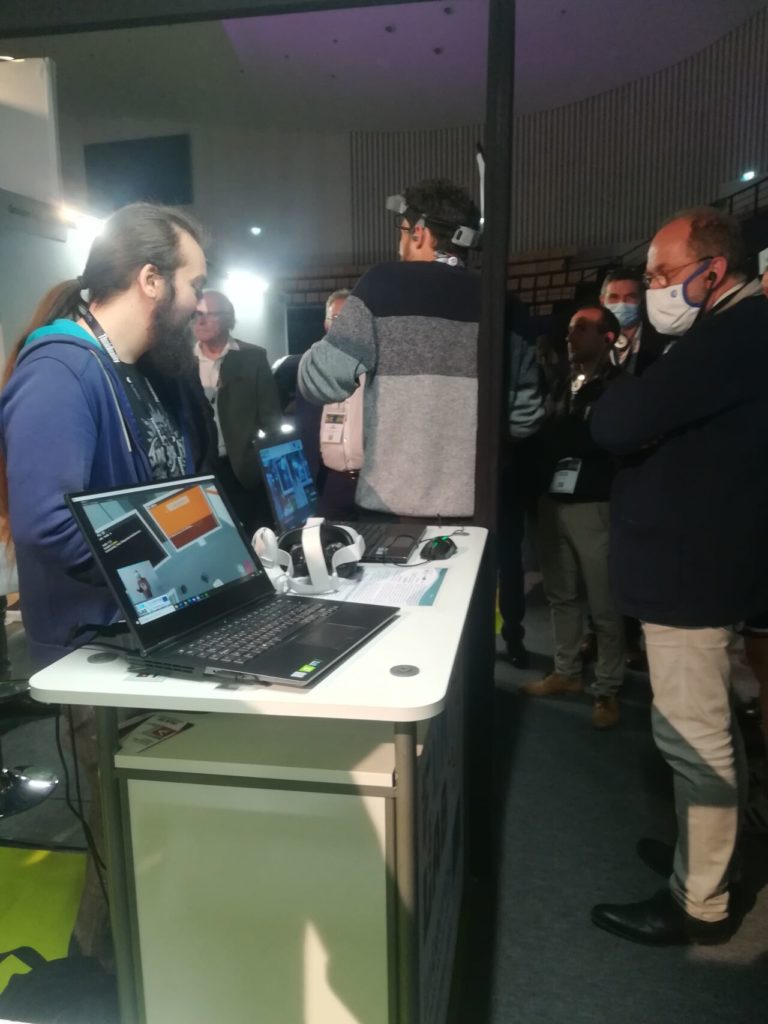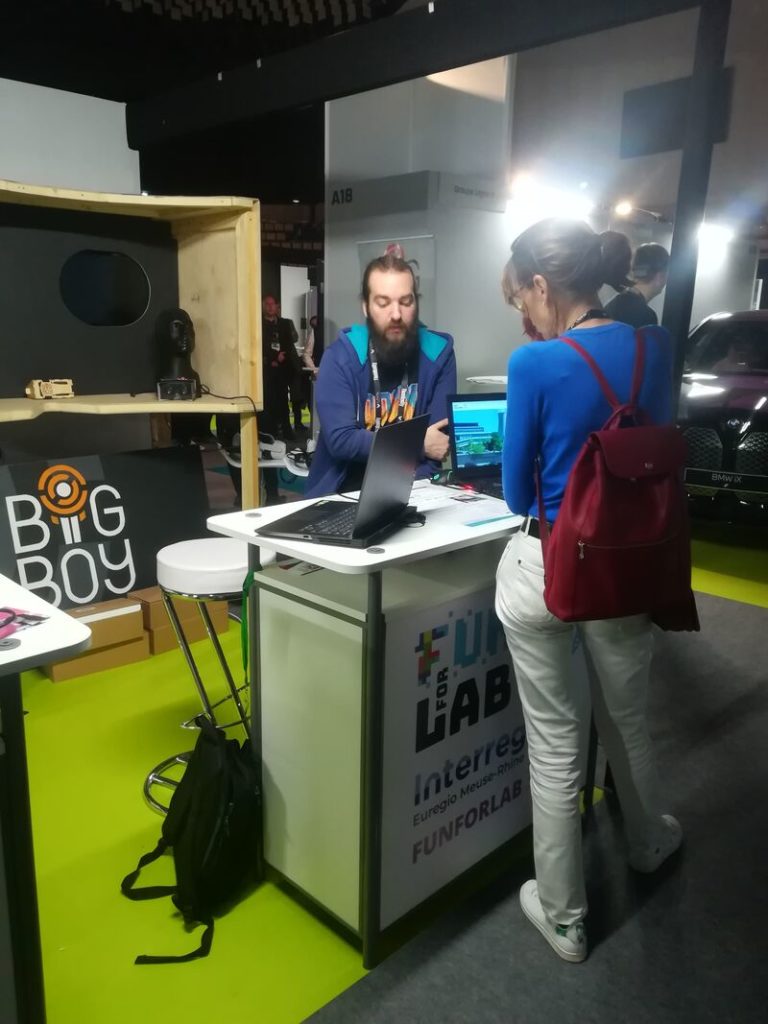 During this event, Aurélien Bolkaerts and Simon Daniau were able to demonstrate the prototypes of the two games and to initiate discussions and interactions with virtual professionals and the educational world.  Thus, the French universities of Angers and Nantes showed great interest in the FUNFORLAB project and the tools developed.