Good Practices

from UC Leuven-Limburg (UCLL)
Working as a medical laboratory technician (MLT) requires many different practical skills. Therefore, we as provider of education and training, try to implement all of these different aspects. However, the techniques in the life sciences/diagnostics and devices are constantly improving and evolving. Therefore, our curriculum needs to be versatile and interaction with the professional field is essential.
Common best practices include a constant dialogue between the working field and the lectors at our institution, monitoring of changes and implementation of new techniques and lifelong learning.
Below we illustrate two best practices at UCLL:
Example 1: LabOnline
Patient follow-up, managing data and quality control are important skills for laboratory technicians. During their training at UCLL we implemented LabOnline as an integrated patient information system. This way, students are already familiarized with these kind of systems. Furthermore, it helps to understand laboratory safety procedures and protocols, including how to handle patient data and quality controls. Implementing LabOnline during the practical sessions of clinical chemistry enhanced the students' recognition of working according to a standard set of guidelines and protocols and prepares them for working with similar systems in the work field in the future.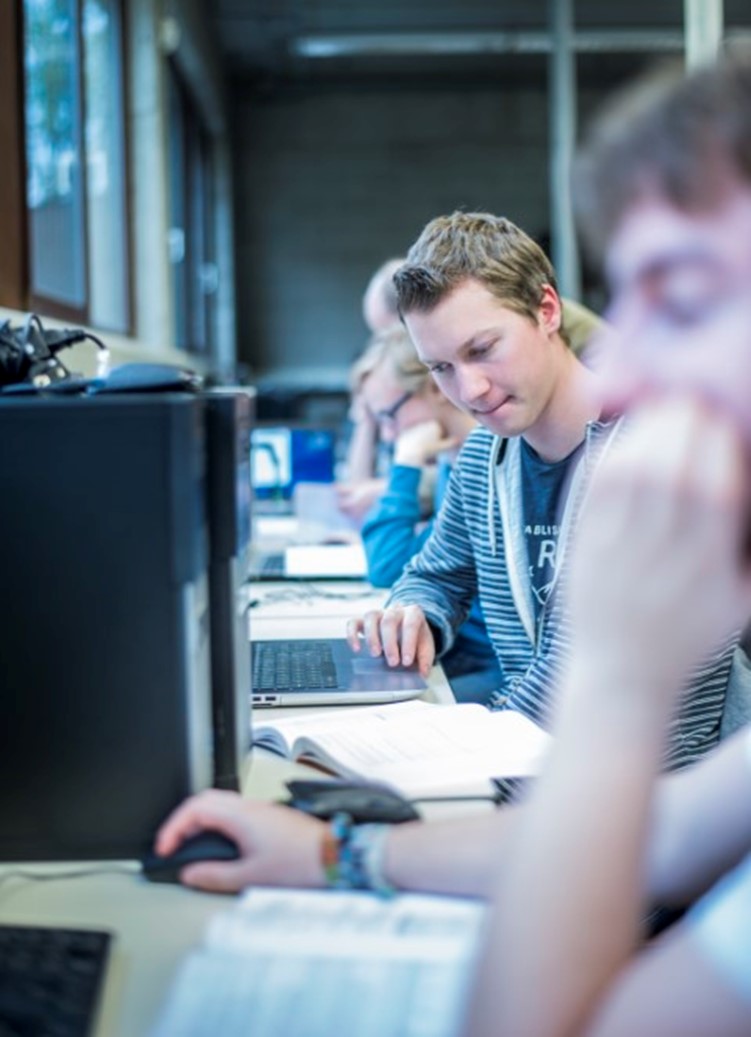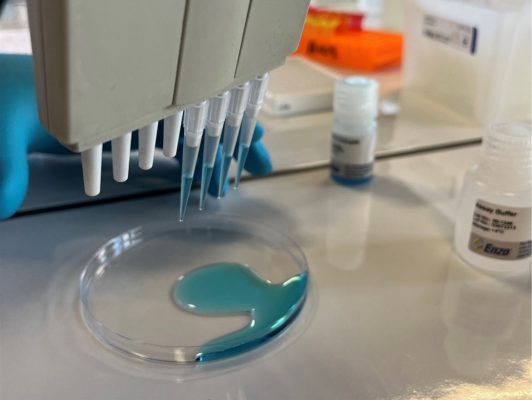 Example 2: International week – working together and learning across borders
Every year, a student exchange takes place during the international week at our campus and at our collaborating institutions. It is a week of learning many different skills and allow collaboration between different nationalities. When you work with people from different countries, you can expect to experience a variety of cultural differences that can impact the way you work together. Here are some possible outcomes that we focus on during our international week:
1)      Diversity: Working with people from different countries can bring extra diversity to the workplace + our campus, providing fresh perspectives and ideas that can lead to innovation and creativity. Our students work on different projects together with incoming students or travel to one of the other partner campuses and come up with a solution for a certain problem.
2)      Language barriers: Language differences can sometimes be a challenge, as it can be difficult to understand each other. Clear communication and patience are necessary to overcome language barriers. During the international week, students will go out of their comfort zone and mostly speak English.
3)      Cultural differences: Different countries have different customs, beliefs, and values, which can lead to misunderstandings or cultural clashes. Awareness of cultural differences and respect for diversity can help avoid these issues. It is interesting to learn how other institutions and nationalities tackle a certain situation and broaden your horizon.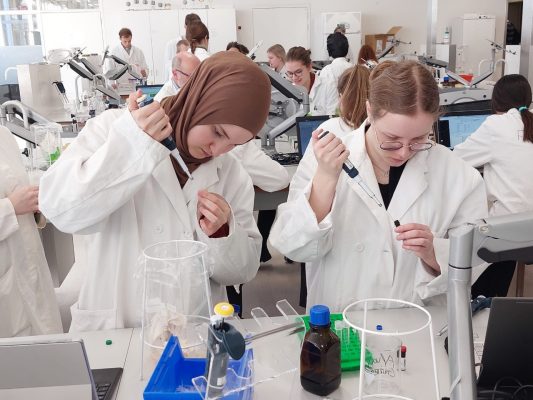 4) Different work styles: People from different countries may have different work styles and approaches to problem-solving. Understanding these differences can help you work together more effectively.
5) Improved global understanding: Working with people from different countries can broaden your understanding of different cultures, leading to improved global awareness and communication skills.
6) Finally, the international week leads to opportunities for international collaboration: Working with people from different countries can provide opportunities for international collaboration, opening doors to new partnerships and student exchange opportunities.
In summary, working with people from different countries during the international week can be both challenging and rewarding, requiring an open mind, cultural sensitivity, and strong communication skills. It is great to see, that every year friendships are formed and students experience the positive outcomes of working together in a multicultural setup.